GDPR and changes on your website
GDPR and changes on your website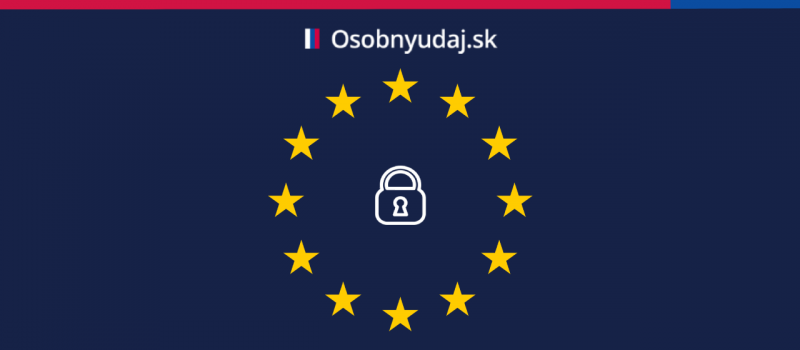 GDPR and changes on your website
GDPR has brought a fundamental change in the area of ​​privacy. It seeks to provide consumers with rights to know how companies and websites use their personal information. The website is like your storefront, and thus one of the first places where any inspection will look to see if you are handling the personal data of your current and potential customers correctly. Do you know what changes must be made to your site?
How to start?
First, you should map where your personal data is processed on your site and what it is. Typically these will be:
purchase or inquiry form - e.g. email, phone, address,
contacts or About us section - e.g. employee contacts, their photos,
subscription to newsletter - email
user accounts - e.g. email, phone, address,
whole website - cookies / IP address.
You should now review why you are processing this personal data. It sounds trivial at first glance, but it is actually the alpha and omega of the whole process - you set up either consent to the processing of personal data at individual places on the website or you will only inform about it. Where the processing of personal data is allowed by law, such as the performance of a contract or your so-called legitimate interest, you must inform about it. Where the law does not allow you, you must obtain consent.
Purchase or contact form
Here, you can not do without personal data. In order to contact the customer, they simply have to provide you with their email. Likewise, for example, their address to which they want to have the goods delivered. For shopping or contact forms, you will inform your customers about the processing of your personal information. Just include a link to personal data processing information visibly within the form. These can also be part of your business terms.
Contacts and "About us" section
Do you have information about your employees, their specific email addresses, mobile phone or even photos on the web? You need their approval. Of course, he does not have to hang anywhere on the web, but you should be able to prove it somewhere when an inspection official knocks on the door. For example, in an email database or in a file or binder.
Log in to user account
Do you offer your customers the opportunity to log in to their user account? In most cases, you will not be able to do this without their consent. If you want to make it easier for them to make a purchase using their user account so that they do not have to re-enter their data every time or have access to their previous orders, they must give their consent, either as part of the first order or separately at sign-up.
What about cookies?
With the collection of cookies that serve for marketing purposes such as retargeting, mostly personalization of web content and the like, you must have the active consent of the user. You can include cookies that allow you to run the website or basic analytics under a legitimate interest, which is a legal reason for processing, so you only need to inform them about the processing. However, the user must also be able to object, which must be separated and visible. In practice, you will probably not do without two or more different bars.
Most read articles
Categories
Recently added articles
Contact form
Preparation of Security Documentation in terms of GDPR from 139€ with insurance.
osobnyudaj.sk, s.r.o. Námestie osloboditeľov 3/A,
040 01 Košice
Non-binding
free

quote

from € 139 with insurance

We have provided services
to more than
11 500 clients

Free quote
Questions and answers
Dear client, if you have not found
what you are looking for, do not hesitate
to contact us.
To contact